This was for ward or a congregation of a church who wanted a clean but memorable design for their ward's 'Mission Goals'. I went for the colors blue and yellow because I thought it would be a nice balance of dark and light. The blue content would also pop against the yellow (which would also serve as it's own eye-catcher). This was a front and back design; I created the graphics. I kind of thought of an info graphic where it is easy to read and where graphics, with a compliment of a small amount of words, allow the reader to understand the message quickly.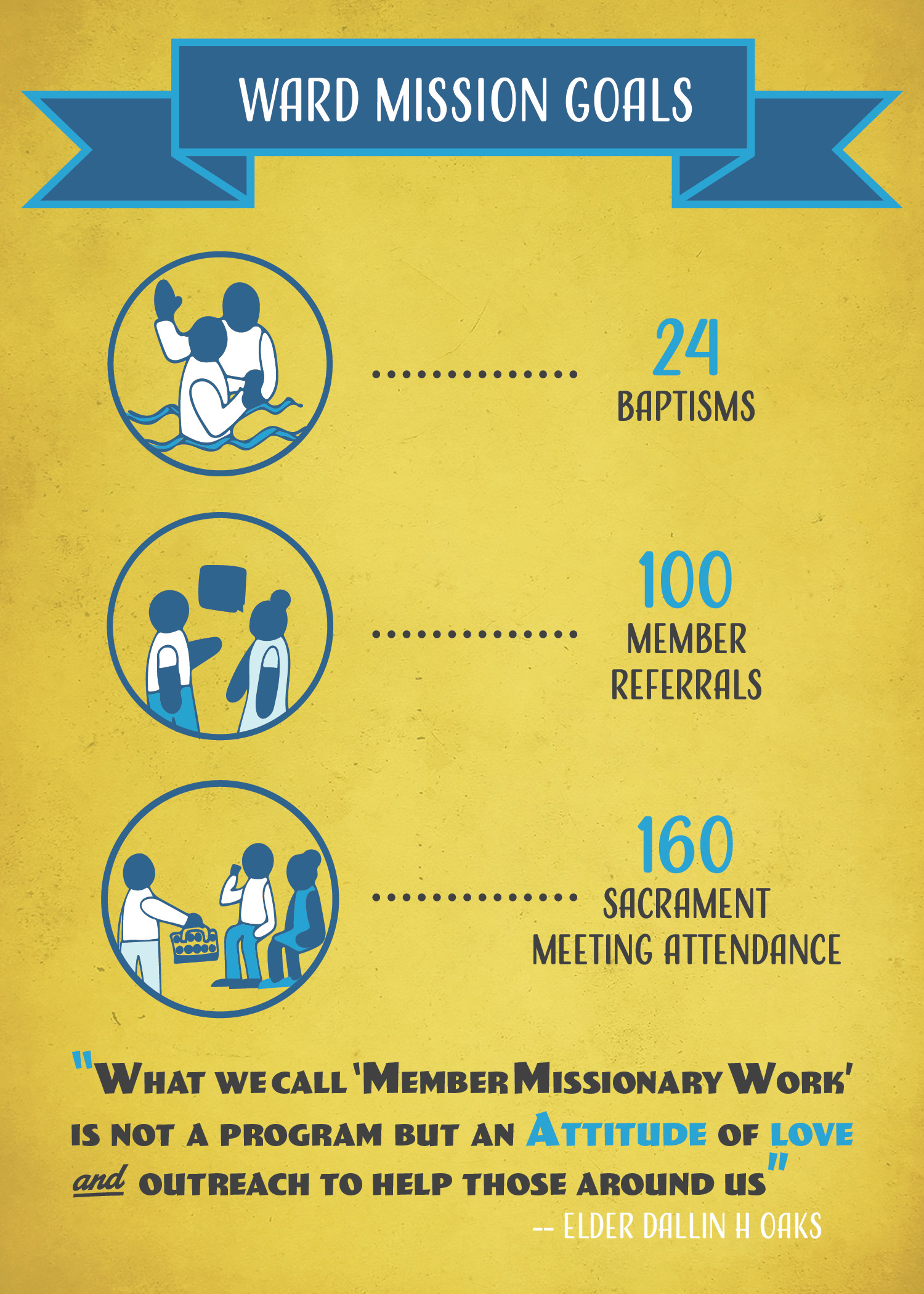 I had fun playing with pairing the two different typefaces. I thought it would help the viewer break up each section and more playful with the design.
To keep the design consistent with the theme I incorporated some of the design elements from the front onto the back (like the dots/lines). Also because this side was just so text heavy (a challenge when the client has specific info they need to display), I thought it would help break it up in a fun/playful way so that it wasn't just a bunch of boring words on a bright paper.